botox treatments southampton
"I had botox and lip filler with Emily. I am super happy with the results. I was a little nervous before I had it done, because I've never had any aesthetic treatment before. However, Emily has a lovely way of making you feel comfortable, which really helped put me at ease. Emily was great at preparing and managing my expectations. I loved the results instantly and continue to."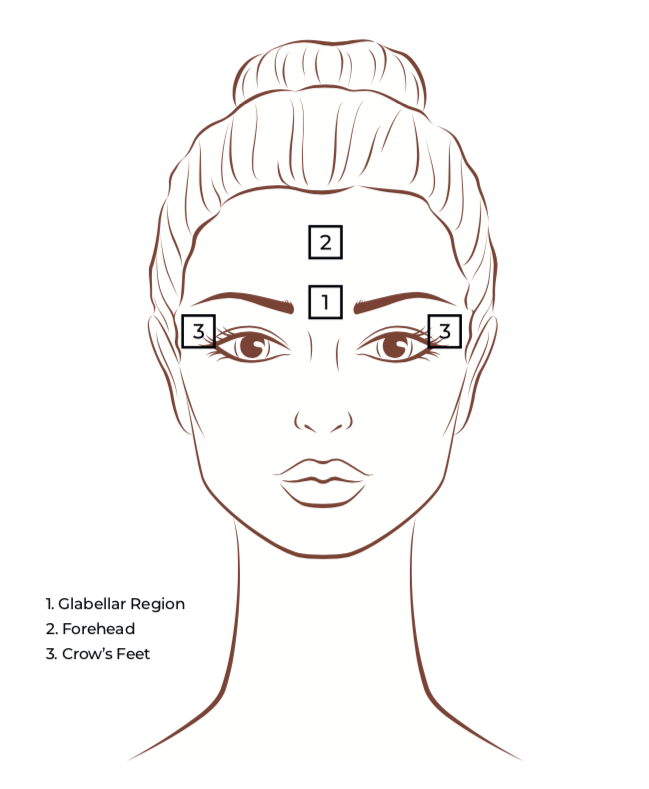 Anti wrinkle & botox Treatments in Southampton
botox treatments In Southampton
Are you looking for wrinkle-relaxing or Botox treatments in Southampton? Ruma Medispa is the place for you, delivering a variety of anti-ageing procedures, including dermal fillers, Botox, thread lifts, and more, all completed at our Southampton clinic.
Our range of wrinkle-relaxing and Botulinum toxin injections (Botox treatments) produce wonderful results, enhancing your natural beauty and refreshing your skin, so you can enjoy a smooth and naturally youthful glow.
We are the go-to destination for Botox in Southampton but don't just take our word for it, see for yourself by booking your appointment online now and transform your life.
Our Procedures: Botox & Dermal Fillers
All of our Botox procedures are completed by professional clinicians equipped with the knowledge, experience, and training required to safely and effectively complete your treatment. You can be assured that you are in the right place, under the supervision of the safest hands in the business, with years of experience in delivering outstanding botox results in Southampton.
Rejuvenate your looks and book your consultation online now, or you can contact our friendly team of experts to discuss any queries you may have and to gain additional information.
The Number One Botox Clinic In Southampton
Our state-of-the-art clinic offers a calming environment, with the comfort of our clients being extremely important to us, and as part of delivering the best experience possible, we have ensured our facilities are as comfortable as possible.
When choosing Ruma Southampton for your Botox treatment, you can be assured that you will be in a clean, tidy, and professional clinic that utilises the latest and greatest technology and equipment available, with no cost spared.
Treatable areas for botox
Known as the glabella region, the space between your eyebrows can develop vertical lines caused by frowning. Botox treatments help to relax the glabella muscles and reduce the appearance of frown lines.
With visible results within a week of this anti-wrinkle treatment, smoothing horizontal lines and easing developing or visible wrinkles caused by frowning and stress will give you a natural glow and a beautifully refreshed appearance.
Crow's feet refer to the horizontal lines at the outer corners of your eyes. Addressing wrinkles in this area can make a dramatic difference, giving a rejuvenating effect to the skin around your eyes and softening the appearance of these lines .
Sweat Reduction Treatments
Underarm sweating, Feet sweating, Hand sweating, Forehead sweating 
We also provide treatments for additional areas such as bunny lines, chin dimples & necks.
Facial Slimming treatments
Masseter botox/ botox for tmj
When discussing lines and wrinkles, 'advanced areas' refers to areas such as the lips, chin and neck. Various Botox treatments offered at RUMA are designed to address the appearance of these lines and wrinkles.
Anti-wrinkle treatment Pricing
The cost of Botox treatments can vary depending on your personal aesthetic goals. For more information on the cost of anti-wrinkle & Botox treatments at RUMA salon, get in touch with the team and book a full consultation.
Find our southampton clinic
Our botox clinic can be found on Hamble Lane, and is easily accessible with on-site parking, located next to Tesco Extra Bursledon, clearly signposted, so you know you are in the right place!
Clinic Address
Ruma Medispa, Beaufort House, Hamble Ln, Bursledon, Southampton SO31 8BR
Contact Number
02380 402 702
Botox Treatments before and after
Frequently Asked Botox Questions
Hear What Our Clients Have To Say...
View Our Facial TREATMENTs
Exfoliate, moisturise and relax…